A canvas print is a unique way to preserve the memories from a very special day in a couple's life.
When wedding photographers sell prints to their clients, it's now quite easy to offer them prints in a medium other than the usual photographic fine art print: Giclees on Canvas.
A stretched canvas print has a different kind of presence than a framed image.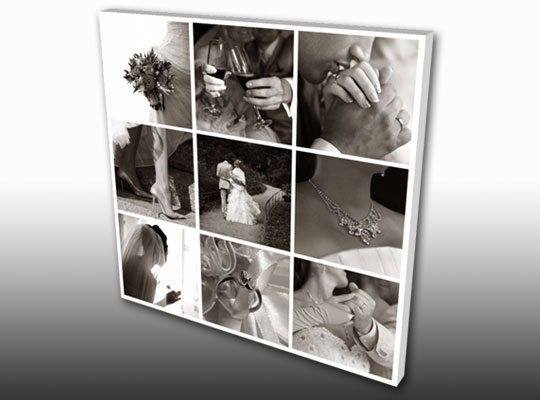 It creates an image that stands out from the wall and demands to be observed. With no need to frame and the Canvas's produced ready-to-hang, giclee on canvas is a easy way to turn images into works of Art.
Many of the orders we receive here at www.CanadaOnCanvas.com are of Wedding photographs. The orders differ immensely from large scale prints of the bride and groom, collages of moments throughout the day, group photographs of the bridal party to symbolic images celebrating their joyous day.
We also provide free shipping for orders over $99 to all of Canada and USA. To get an idea of our prices please follow the link to our canvas price calculator: http://www.canadaoncanvas.com/include/prices.php